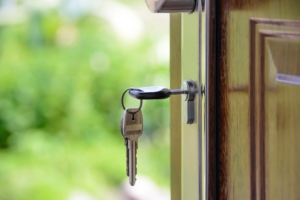 COVID-19 has been wreaking havoc on so many jobs and the fear is that this is just the beginning of a recession. For homeowners, this presents unique challenges. Most people can't pay their mortgage if they don't have any income. They're wondering how to avoid foreclosure during Coronavirus.  In this new normal of COVID-19, there are options for relief to homeowners like you. You just need to know what they are.
What are your options to to avoid foreclosure during Coronavirus?
Your best option may be to find alternative work, even if it's only short term. Your employer may be suffering, but many companies are thriving right now. First, I'll provide you with some options for quick cash to help you stay afloat. Second, I will also some options that speak to lightening your obligations.
Find new income, quickly.
The easiest way to be able to pay your mortgage again is to replace your salary with other income. Right now, companies engaged in delivery are booming. Amazon is hiring both in warehouses and they need drivers. Other options would be to sign up as a shopper through DoorDash or Instacart.
Call your lender and ask for a forbearance.
Your lenders are going to work with you because the government requires it. That means you have a few good options:
A forbearance creates a grace period that postpones your mortgage payments. It's important to know this does not forgive your mortgage payments during this time. When talking to your lender, find out when they want those payments to be made. For example, are they due immediately after the forbearance period is up or are they added to the end of the loan? That's an important distinction because if the payments are due immediately upon the forbearance period, then you need to plan to make a large lump sum payment in the amount of the payments you didn't make PLUS the normal payment for that month. So if your payments were in forbearance for April, May, and June and you have to make up those payments in July, you'd be paying for not only April, May, and June, but ALSO July. That's 4 months of payments that first month out of forbearance. So make sure you know what you're getting into! You can find more information on this here.
The best thing about the forbearance option is that the CARES Act doesn't allow for interest to accrue, late fees to be applied, or for the forbearance to negatively impact your credit score so if you need to take this option, know that your credit score will be protected and you won't be put in a worse position, financially, if you take it.
Request a loan modification.
Another tool you can use is a  loan modification. This happens by calling your lender and letting them know your circumstance and asking for a reduction in interest rate or other term of your mortgage that could save you money. Again, make sure to ask about the consequences of the loan modification but this may be an option for you that's also good in the long term
Communication is key.
You can absolutely avoid foreclosure during Coronavirus if you take the steps listed above. If you're in this position, make sure you are proactive in your communication with your lender so you can understand your options well before you need them. Having a plan will make you feel better and make sure that you're not caught off guard and you have documentation in order before you default.