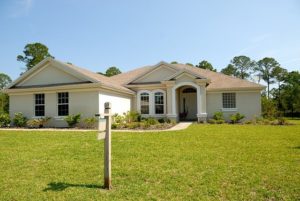 Have you decided you want on selling your house during quarantine? Maybe you have an imminent move or you were thinking about selling before this and now that you've seen how hot the market is, you're ready. Whatever your reason, make sure to follow these tips to put your best foot forward while staying safe and selling your house during quarantine:
1-Media is King
A confused mind will say no so a good online presence is critical when selling a house. When you put a lot of good information online, you weed out tire kickers from coming to tour. This saves you the inconvenience of leaving your house for people that don't intend to buy and also reduces your risk of contamination by limiting the tours to only serious buyers. Buyers also get more attached if they are seeing something they like and can feel confident about what they're walking in to. Many buyers will have already made up their mind that they want to pursue a house that has robust listing materials and the tour is just to confirm there's no weird smells, noisy roads, or other flaws you can't discern from digital images.
Luckily, modern-day technology has made marketing materials accessible, easy to use, and affordable so even if you're selling "for sale by owner" (FSBO), you can market your house like a pro. 
Get to "yes" by giving the buyer as much information as possible so they can really understand the house and get attached. Pictures are great but video walkthroughs or, even better, virtual tours such as 360 and Matterport are tremendous tools. Media not only provides an understanding of flow and layout but you can also highlight special features of the house. In a recent house I listed, I took a video off the back deck so the viewer could hear the brook and the birds chirping. Plus, going overboard on the media weeds out the tire kickers so you have fewer people come through to tour.
2 – Put Your Best Foot Forward
These images are the critical first impression of your house so when creating those images, take care to maximize the quality of those images. Pay attention to lighting and composure, tidy up, close doors and cabinets, open curtains, etc. A simple strategy I like is to add flowers – they instantly add elegance and cheer up any space.
3 – Take Safety Precautions During Quarantine
Now that people have seen the house online and taken the virtual tour, the next step is an in-person tour. Make sure you enforce that they must be wearing masks when they enter the property and take a few moments before they enter to open all the doors, turn on all the light fixtures, etc. so they don't need to touch anything. Provide them with a Lysol wipe so if they feel the need to do touch something once inside, they use the wipe!
4 – Limit the Number of People Walking Through
Only the principal buyers should be going through the house. That means that their parents, kids, friends, etc. are not to come through. In fact, the only additional parties we'd want to see come through the house would be professionals (inspectors, appraisers, contractors) AFTER a purchase and sale agreement is signed and the buyer is doing their due diligence.
5 – Vet the Buyer
Many buyers want to purchase using a Hubbard Clause (they have to sell their house first before they can buy yours). Treat this with caution as the lending requirements are changing and so many people are facing job insecurity. Carefully vet not only your buyers and their ability to qualify but also THEIR buyers, if they have a Hubbard clause.
6 – Be Patient
Right now, scheduling is harder, certain services and town departments are closed, etc so everything is moving slower to process so approval times for buyers may take longer when you are selling a house during quarantine. As long as you've vetted your buyer well, give them the time they need to satisfy all of their contingencies, and close the deal. Don't be surprised if they need an extension or a few extensions before they can close. Trust that you did your due diligence on them and they will close. In the meantime, enjoy the planning of the next step in your life!