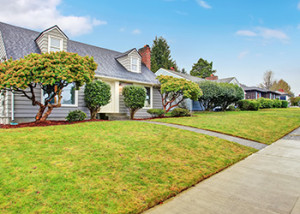 Have you inherited property in probate that you don't want? We see this a lot. A loved one passes leaving real estate to their beneficiaries that is more of a burden than a blessing. Maybe it's because there are difficult tenants in place or maybe you just don't want to be a landlord. Perhaps the property is in disrepair and it'd take a lot of work and money to do the renovations. Maybe you live far away and the idea of remote management is exhausting. Maybe you'd rather have the cash to do something else…Whatever the situation, know that you have options!
Keep the Inherited Property, Hire Management
If the inherited property is in good shape and won't need too much work, you may want to consider keeping it. If you don't want to deal with it because you're far away or because you don't want to be a landlord, then hiring a property manager may be the perfect solution for you. For a percentage of the collected rent, typically 8-10%, a property manager will take care of leasing your property, maintenance calls, rent collection, any evictions, and all tenant communications. The tenants won't even have your phone number. They provide a curtain between you and the tenant and they specialize in making sure your property stays occupied with consistently paying tenants. So, if you're in a position where you can keep the property, hiring a property manager is a great way to do so without exposing yourself to the frustrations of owning a rental.
Sell the Property on the Market
Being a landlord, even with management, isn't for everyone. You will still be responsible for paying for the maintenance issues that arise (and I promise you, issues will arise) and your expenses are still due, even if you have a vacancy. If you decide to sell the property, you could list it with an agent on the MLS (multiple listing services). The MLS is an online database of real estate available for sale or lease. Buyers expect properties on the MLS to be move-in ready or require only light updating. The reason for this is because most of them are buying with federally backed mortgages that have strict limitations on the condition that the loan will finance. Thus, this is most appropriate for a house that's been well maintained and needs – at most – only light cosmetic work. 
Sell the Property, Get A Lump Sum
For the properties that have significant defects, including electrical, structural, mechanical, or safety issues, the general buyer pool on the MLS won't be able to get financing to buy the property so the MLS is not the ideal forum for your listing. You would want to look for an experienced house buyer who is comfortable taking on a project and can buy the house in cash. Look for the buyer who has done this before and can move quickly (since the longer you hold the property the more expenses you have). They can provide you a cash offer on the property and typically close within as few as 10 days. You get paid a lump sum that you can use however you'd like.
Sell the Inherited Property, Get Residual Income
Did you know 1 in 3 lottery winners go broke after their windfall? That's because it's hard to manage large chunks of cash, which makes the lump sum strategy a little dangerous. The best house buyers know this and have other strategies to provide you with the best of all worlds – a lump sum AND also make sure you get paid every month for the property you sold! This isn't a structure you'd find with a typical retail buyer so if receiving monthly payments sounds ideal to you, you're not going to find them on the MLS. 
Let Sunrise Real Estate Help You!
Sunrise Real Estate can help you if you inherited property. Are you wondering which is the best option for you? Contact us! We can help you work through the unfamiliar information and find a solution that will work for you. Call us today, let us help you!