The often long, complicated process of inheriting your family home through probate is usually followed by a question. That is what to do with the property you inherited.
When inheriting your family home, you need to decide whether to sell it. Your parents' home may be where your fondest memories reside. It may be where you had your first birthday party, rode your first bicycle and spent time with your childhood friends. It could be very hard to think of anyone else living in that house. But financially, you may need to see the house objectively, looking at it as if you were thinking of buying it. You would need to look beyond the past memories it contains and focus on the house's present potential.
Once you see the home as others might see it, you can decide what to do with it. You might base your decision on its condition, the time factor and whether anyone is living in it.
Condition of Home
Take a look around your inherited Connecticut home. What is its condition? How are the mechanicals? And the finishes? Elderly parents are often on a fixed income or physically unable keep up with repairs. So, the house may need extensive work to get it in a saleable condition.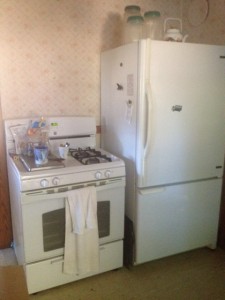 If you want to get top dollar on the real estate market through an agent, you'll need to have it in the best condition possible. You'll need to have all the systems checked out, including plumbing and electrical, to know what to fix. You'll need to make repairs, paint, and spruce up the home if you want to make it attractive to buyers. Even then, the house may not bring a high enough price to pay your expenses in selling it.
Time Factor
How quickly do you need to deal with your parents' home? Time may be an important factor for you. You might have financial reasons for needing to sell quickly, too. After all, unless you are going to live in the house, it does you no good until you receive the money from its sale. Or, perhaps you simply want to be finished with the sale so you can put the past behind you and concentrate on the here and now.
Occupants
Is someone living in the house now? If you or your parents were renting the home to someone, you may need to get them out before you can hand over the keys to a new buyer. You can handle that much legally. However, once they're out, you're going to have to deal with whatever they leave behind. Since they have no incentive for leaving the property in good condition, you may be startled at what you find. The renter may have been a hoarder and may have left the home filled to the brim with junk, stacks of newspapers and worthless gadgets.
Selling a Distressed Property
You could certainly get the renters out, clear out the house and fix it up. Then, you could sign an agreement to pay a real estate agent's commission and put it on the market. Still, it could be months after inheriting your family home before it sells. When it does, you may lose money on the deal due to all these costs.
The beauty of selling your home to a "we buy houses" buyer like Sunrise Real Estate is that you don't have to do all that work and wait for the house to sell. You don't have to pay for a real estate agent to sell your house. Instead, you sell the house quickly and easily and receive a large payment in return. You can do whatever you like with the money and then get back to living the life you have chosen. With the transaction taken care of, you can have the peace of mind your parents would have wanted you to have.