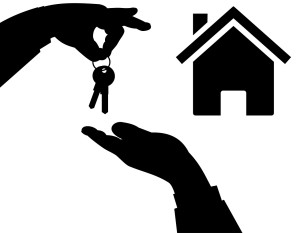 When you say to yourself "I want to sell my home fast in CT," you worry about getting a fair deal. People commonly assume that companies that buy homes pay less than they're worth. They typically feel they're going to sacrifice getting a reasonable price. Yet, many home-buying companies like Sunrise are often make the highest offers. In fact, people choose to sell their homes to these companies because they get the best deal. Here's how it works.
Most CT Homes We Buy Are Already On the Market
When we buy a Connecticut home, the home is often already on the market. For whatever reason, you may only get offers that are lower than you'd hoped for when you decided to sell. Usually it needs major repairs. Perhaps it wasn't designed well when it was built. It could be that the market is down in your area and you can't afford to wait for it to rebound. You want to sell your home as quickly as possible, but you don't want to get cheated in the process. That's perfectly understandable.
You Get the Best Possible Offer
What happens if your home is on the market but you can't get an offer worth considering? What can you expect from a company that buys homes?  You might not realize that home-buying companies can come in and pay you more than other potential buyers. Otherwise, why would anyone sell to companies rather than individuals? If we get the bid, it's because no one else has offered more. We outbid them or we wouldn't get the contract.
It's a No-Hassle Sale
Selling a home through traditional channels can be a complicated and time-consuming process. You may have to do extensive repairs, renovate the home to bring it up-to-date, and spend time and/or money on home staging, When you sell to a company that's in the business of buying houses, you don't have to worry with preparations. Your home is acceptable just the way it is.
Your Home Sells Faster
Not only do you get a fair price for your home, but you also have the opportunity to sell it faster. Rather than waiting months for your buyer's loan to be approved, you can close on your house within just two weeks. If time is an important factor for you, a company that is prepared to buy your home quickly is likely your best option. Are you still wondering can I sell my home fast in CT? You definitely can.
The Decision Is Yours
When you get an offer from Sunrise, you have all the time you want to decide whether to accept it or not. You can see what kinds of offers you will get from others and think carefully about your options. Maurice D., a local real estate agent, tells the story of how his client made that decision after their property sat on the market for months.
"Stephanie bought a multifamily from one of my clients that had inherited a property in need of a lot of work. She was patient with my client as they deliberated and took their time to explore the market. Ultimately, she closed with no financing contingencies or delays when my client was ready."
In the end, this seller and others like them get the benefits of a quicker, more profitable sale than anyone else is offering them. They walk away with cash and the peace of mind that comes from knowing a problem property is off their hands. So, can I sell my home fast in CT  and still get the fairest possible deal? The answer is yes. Yes, you can.