Before we get into the reasons why Seller Financing in Connecticut is a wonderful opportunity for you and your family, let's explain what Seller Financing really is.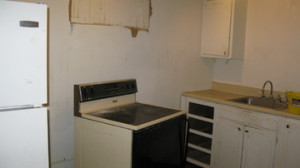 Seller financing in Connecticut is when the buyer pays for your home over a period of time. This is done using an installment contract, which is a legally binding contract.   Sometimes, when using seller financing, there is a down payment from the seller.  Just in case you need some of the money right away.  This does not have to be a 30 year time period.  It can be anything that the buyer and seller agree to.  Please contact us to talk about all the different time periods we offer. There are many reasons to consider seller financing in Connecticut, but it usually is not the best for someone who needs (not just wants) their money right away
 Now you may be wondering, why should I get my money later if I can get it today?
Top 3 Reasons To Consider Seller Financing In Connecticut
1. Getting your money over a period of time means you will make more money.
What in the world does that mean?  In seller financing, the buyer and seller come to a binding agreement of how the money will be repaid.  Just as if the buyer went to the bank and borrow money.  But here, you (the seller) are like the bank and receive interest on the money owed to you.  If you plan to take your money and put it in a bank account, you will make much more interest from seller financing than any bank could offer in a savings account.  And the best part is, if the buyer breaks the agreed upon contract you can get the house back.  So, your money is now backed by real estate which most people think is much safer than the stock market.
2. Have you inherited a house from a family member? Do you want to sell it to make some extra money but don't want all your profits taken from taxes?
Seller Financing in Connecticut is a great option because you get rid of the headache of another home and you get the money over a period of time.  Getting the money over a period of time is better. You stay in a similar tax bracket to your current one instead of jumping to a super high tax bracket.  This can be perfect for someone on government assistance or other retirements that limits how much someone can make per year.  Compare this to if someone wins the lottery (which is how you will feel when Sunrise Real Estate buys your house) the person gets so much more money when they collect their earning over a period of time rather than all at once.
3. Do you have an elderly parent or loved one who you don't want to live alone anymore?
Seller financing is great for elderly or disabled loved ones who receive Medicare or Medicaid assistance.  Most of these federal programs are income based. Your loved one could become ineligible for these services if they sell their house and get one big paycheck.  We have helped people in Connecticut where the insurance that they are receiving is more important than the money they would receive from a house sale.  Sometimes if a person is on Medicare or Medicaid and then has too much income in a year, it can kick them off Medicare or Medicaid.  This could be horrible if you have a lot of medical bills.
Installment contracts (the agreement of how to pay the money from seller financing) is also a great tool for estate planning.  Talk to your lawyer for specifications in your state and circumstances about using seller financing with estate planning.  Seller financing is a great option for your loved one. It can be set up so your loved one's monthly payment covers their Assisted Living or Long-Term Care Facility cost.  We can work out the payments to try and keep their monthly income low enough so they can receive assistance from Medicare or Medicaid.
Do you think seller financing in Connecticut might be for you?  Feel free to reach out to us on our website or call us at (860) 794-0551
. We provide you with a free offer to buy your house and discuss if seller financing is your best option.